Well provide you with an instant trade appraisal, so you know how much youll get for your trade-in vehicle.
We do it all. Good credit, bad credit, out of province buyers, financing for private sales, re-financing of existing loans.
Payments should be easy. Thats why we accept payment methods like AliPay WePay.
Toronto Auto Brokers has been Family Owned and Operated for over 25 years.
For those that are always on the go, weve made the TAB shopping experience even easier! Download our iOS or Android app today and shop for your next ride, wherever you are! Available now on the App Store and Google Play.
Were financing & leasing experts. Weve helped arrange financing for people of all credit types. Were also able to finance out of province buyers, private sales, and even re-finance existing loans. To get started, fill out our secure online application, and our finance specialists will be able to guide you through the process and your options.
Were consecutive recipients of the Consumer Satisfaction Award and the Dealer of the Year Award from DealerRater. Come see why our customers love us.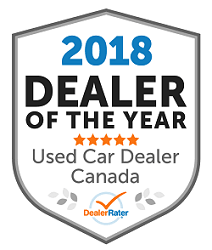 I Purchased a vehicle from Mike and I live in Windsor. By the time I arrived in Windsor a warning light came on the vehicle which there is no way tab would have known without driving the car for a very long distance. I contacted Mike and they gave me full approval to take my
Stellar and immediate service. I was searching around for a specific car for weeks and got nowhere fast trying with other dealerships. After talking to Ben at Toronto Auto Brokers he confidently reassured me that I would get the car I that wanted within 2-3 days and he came through for me with flying colours!
Ben you are truly one of the best people I have ever dealt with. To summarize I had my eye on one particular car. He scheduled me in for a quick test drive, we discussed the pricing and he was very transparent and not pushy in the least. He managed to make this as seamless
The customer service at TAB was well beyond my expectations. Ben was courteous and welcoming upon my arrival. I was concerned with the amount I would receive on my trade in, but Ben promised to do his best and not be insulting. I was extremely happy with the trade in price and even more happy
We knew what we wanted when we walked into TAB, but couldnt decide as there were so many options to choose from. Ben came in on his day off just to take care of us. His excellence and outstanding customer service really blew our minds. He was very patient with us, and is a well-
Toronto Auto Brokers, an independent family-run business, is a long time member of OMVIC, the UCDA, Dealerrater.ca, and the Better Business Bureau. With over 25 years of experience selling great cars to people all over Canada, our dedicated sales staff will ensure that your auto shopping experience is met to the highest standards in the industry. We strive to make every auto purchase experience fun, easy, educated and financially advantageous so dont hesitate to check us out in person and see why we stand out amongst the rest! Give us a call or drop by and allow our friendly sales staff to put you in your ideal car, truck or SUV today!
SitemapTerms & ConditionsPrivacy Policy
I agree to receive periodical offers, newsletter, safety and recall updates from the dealership. Consent can be withdrawn at any time.