Real Estate Coaching Coaching The Next Top Producer
Real Estate Coach Testimonials, Coach Carol Testimonials
Best Real Estate Coach Reviews & Testimonials
Best Real Estate Coach Reviews & Testimonials Coach Carol Mazur Read the Best Coach Reviews and Testimonial for Coach Carol Mazur owner and founder of The Top Producer Group.
One of the best things that Coldwell Banker Sea Coast did was hire Carol. She brings a special energy and expertise that cannot be matched. As our training director she helped hundreds of agents be the best they can be. She takes her time with each one and works with their strengths and weaknesses.
Alex Paen,  Managing Broker CBSCR 1  in South Eastern NC
from $20,000 income LY to $320,000 income this year
Actual best real estate coach reviews & testimonials
Best Real Estate Coach ever. A coach from a leading real estate training company told me I could not double my production in one year no matter how hard I worked.
So instead, I chose the best real estate coach, Carol Mazur as my coach and TRIPLED my production in 8 months.
Jennifer Bullock   Jennifer Bullock Realtor Best of the Best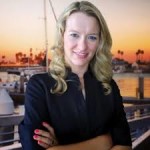 I went from NYC rental agent last year to California bicoastal top producer this year. First my income tripled, and then my income tripled again to mega agent status.
Needless to say, I highly recommend Coach Carol Mazur.
-Erin Alls President of Silicon Beach Homes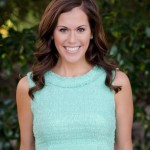 Carol is amazing!  She is constantly on the cutting edge of new marketing and education for all the agents.Her insight and knowledge has been and will continue to be a direct benefit to my success!
Jessica Riffle Edwards,Carolinas Finest Wilmington,  NC
Video Marketing Real Estate Broker
Just put $50,000 income on the books and itsonly January!
Best Real Estate Coach Reviews And Testimonials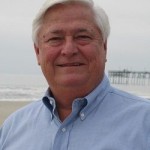 Carol is an enthusiastic and energetic teacher/coach and director of a function where 99% of her student clients are independent contractors with no direct reporting relationships. She manages this environment extremely well and is also a very successful mentor to a large number of skill levels within this environment.
Carol has a unique approach to building confidence and teamwork in organizations that tend to function independently.Carol is one of the truly rare talents that can help you achieve far more than they ever thought they could.Mike Tedder,
Best Real Estate Coach Reviews And Testimonials
Carol is a fantastic coach she is energetic and enthusiastic! She has great results with both new agents and agents who have been in real estate for years but want to take their business to a new level.Carol as she is a great resource for agents and managers alike!
Chloe Grant, Managing Broker 1 in Brunswick County
Best Real Estate Coach Reviews And Testimonials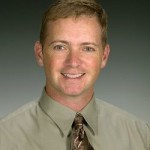 Carol is an outstanding resource for anyone who would like to break through to new levels in their own performance and success. She is thorough and cares about the people she works with.
Chris Baynes,  Team Leader of The Chris Baynes Team
Best Real Estate Coach Reviews And Testimonials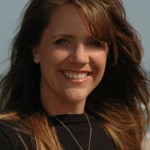 I am a member of the Top Producer Group.  The insights I have received since working with her are helping to take my business to the next level!
Tammy Ebersole, Broker, CBSCR Carolina Beach, NC
Best Real Estate Coach Reviews And Testimonials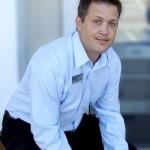 Carol sdoes a great job helping good Realtors become GREAT Realtors.
Sean Skutnik, Realtor/Broker CB Sea Coast, Leland, NC
Best Real Estate Coach Reviews And Testimonials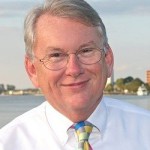 Carol is a fantastic teacher/trainer.She provides the knowledge and inspiration for agents to perform at peak.
Russ May, Broker RE/MAX Essential
Did you know that Coach Carol was the 1 Regional Sales Director for a multi-million dollar Corporation in NJ & and a 1.5 BILLION DOLLAR company Sales Training Success Center Director for 350+ agents and managers in the USA?
Coach Carol Mazur helped one owner achieve 4 Coldwell Banker Affiliate in the Nation in 100- 500 units category. Results were 34% higher than the closest competitor in the MLS.
Carol helped another owner in MA become the 1 independent real estate company in the area! She can help you too if you decide to take action.
Best Real Estate Coach Reviews And Testimonials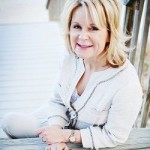 I took her training and learned more in two weeks than I did in the previous 2 years.  She is great at giving real life examples while making it fun!She also works non-stop, always trying to find new ways to make our lives easier.
Karen Schwartz, REALTOR- Broker CBSCR
Best Real Estate Coach Reviews And Testimonials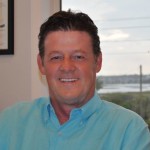 By far Carol is one of best coaches I know.Our team members can always pick out the agents who have taken her training.Their attention to detail, professionalism and knowledge always stands above the restwhich is a direct result of her ability.
Rand Burchfield, Team Leader of The Burchfield Group Re/Max Essential Surf City
Best Real Estate Coach Reviews And Testimonials

Carol is a consummate professional in the Real Estate field. You can trust her to keep your best interests in mind throughout any real estate experience.
-Joanne Platz Broker-Sales Associate, CB Riviera Realty, Inc.
Best Real Estate Coach Reviews And Testimonials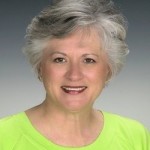 Carol Mazur is one of the most intelligent, creative, exciting coaches Ive know. Carol has the gift of bringing real estate alive with a credibility that springs from her years of experience as a REALTOR. Carol is the best real estate coach because she motivates her students, encourages them when they falter, guides them along the way and spreads their good news when they accomplish their goals. Linda Snow,  Marketing Manager
Best Real Estate Coach Reviews And Testimonials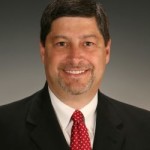 One of the very best things I have done as the owner of Coldwell Banker Sea Coast Advantage Realty is to hire Carol Mazuras our Training Director.  She has literally helped so many Sales Associates make a lot more money with detailed training and support.  She is a delight to work with andI am very proud to have Carol teaching our Sales Associates at Sea Coast.
Tim Milam, President, Coldwell Banker Sea Coast Advantage
Whether you go from 1 Million to 10 Million,  like one agent, or you would like one on one real estate coaching to jump your production from $3 Million to $22 Million like another, or just need to get your real estate business up to speed with todays technology, our provenreal estate coaching & training systems get results!
Carols coaching is the real deal no gimmicks or prepackaged plans, but authentic, relevant coaching and consulting that fits you and your business.  We researched many of the best real estate coaching plans and felt that a lot of the programs were heavy on motivational content, but short on providing actual plans that could be put into actual practice.
Carol, from the very beginning, clarified where we were, where we wanted to go, and how we would get there.  From the very first meeting she defined the concepts and marketing plan that we would need to succeed, and was very specific about the steps we needed to take to get there.
We love this focus, ingenuity, intuitiveness and clarity that come from her years of experience, and can hands down recommend her to anyone looking to become a top producer.
Elaine Comerford President @ Maison International, Ltd NYC, NY

Thank you everyone for the Best Real Estate Coach Testimonials, youre awesome!
Best Real Estate Coach Coach Carol Mazur Real Estate Training
The Top Producer Group 6899 SE Sleepy Hollow Ln Stuart, FL 34997  All Rights Reserved
Your email address will not be published.Required fields are marked*
We love it when our top pro coaching clients are interviewed by industry leaders!
Watch video on how Erin went from $20,000 to $320,000 with Coach Carol by building systems and integrating them for her customers.
**Sandra Saia Lorie Glantz** Re/Max Awarded Top 20 Teams in New England
Sandy and Lorie from $138,000 to $250,000+ income in one year of Real Estate Coaching. (no cold calls)
TJ went from 23 units to 101 annual units as an individual agent while automating systems for a better customer experience.
Best Real Estate Coach Carol Mazur Jennifer Bullock Team now 97 units and growing!
Congrats Top Producer Jennifer Bullock for going from 7 units individual agent to a 97 unit team leader!
Click Image now and plan your strategy, today.
Top Producer Group member Sam D. on the radio.
Its easy. Always ask yourself, does this put customers first? – Coach Carol
Top Producer Group Certified Real Estate Marketing Systems Expert Coach
Top Producer Group Certified Real Estate Marketing Expert
Top Producer Group Buyer Success Questionnaire
Expired House Listing Common Expired Listing Objections
Open House Check List Agent Open House Check List
2019 Easy Real Estate Business Plan 2019 Bus Plan
Agent Buying Package In Order To Serve You Better
Real Estate Coaching Goals Overcoming Goal Barriers
Real Estate Coaching Reasons To Call Your Sphere FORD Calls
3 Steps To Buyer Success Buyer Beware Real Estate
Real Estate Coaching Pinterest Tip: Make a Pinterest Plan
Real Estate Coach Tip: Get The Initial Buyer Appointment First
2019 Real Estate Business Plan 2019 Lead Gen Bus Plan
Real Estate Coach: Follow us on Twitter – @CarolMazur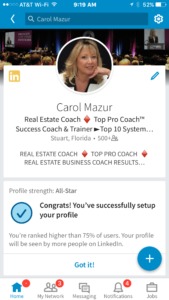 How Real Estate Professionals Reach Top Goals
How Top Producers Build A Relationship Real Estate Business
Real Estate Coaching + Real Estate Training Coach Carol
Best Real Estate Coaching: Top Pro Coach