AAA+ Financial Solutions has moved. Our new address is Unit 4/510 Woolcock St, Garbutt, so please stop by for a tour.
You have logged on to Northern Queenslands premier finance, mortgage broker and home loan specialists. AAA+ Financial Solutions has been operating since 2001 and during this time we have helped thousands of people achieve their financial goals. AAA+ Financial Solutions are multiple award winners for their service quality so you can be sure you are dealing with trusted and experienced professional brokers.
Based in Townsville and servicing all of surrounding regional Queensland, AAA+ Financial Solution can take care of your complete finance requirements. From large commercial, rural funding through to home loans and car and equipment loans, we can assist with every aspect of your portfolio of credit needs.
We offer an open and trustworthy process for you to locate and source the loan suited
to your particular situation and circumstances we are under no obligation to any one lender.
Save time, and importantly, save money by dealing with professional brokers who believe in providing the best in old fashioned and friendly service. We will work with you to identify and value all your specific and changing financial needs.
AAA+ Financial Solutions are fully qualified members of the Mortgage & Finance Association of Australia (MFAA) so you can be sure that you are dealing with the specialists you need.
Phone us now for a no obligation, free consultation with one of our experienced and helpful staff. Were looking forward to your call.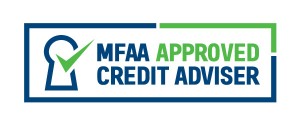 Services AAA+ can assist with commercial and rural lending
AAA+ Financial Solutions is a major North Queensland Finance
Rural Lending is a specialised area of finance that requires