At Plus4 we put people before policies. That means, before we make any personal or commercial policy recommendations, we take the time to find out about you and your business. Why? Well, because no two situations are the same and no two insurance policies are either.
Our aim is to understand your unique circumstances, needs and goals so we can put in place a personal or business insurance solution that fully protects everyone and everything that is important to you.
The insurance solutions we recommend are chosen from the top insurance providers in New Zealand, as determined by ongoing, independent research into policy wordings and benefits.
Once we have the right cover in place, well stay in touch to make sure you remain protected as your circumstances change. And, if the time comes when you need to make a claim, well stand by you every step of the way to make sure you receive every dollar youre entitled to.
It pays to review your insurance on a regular basis, watch our short video below for tips and tricks to help make the most of your insurance and ensure you have the level that isbest for you.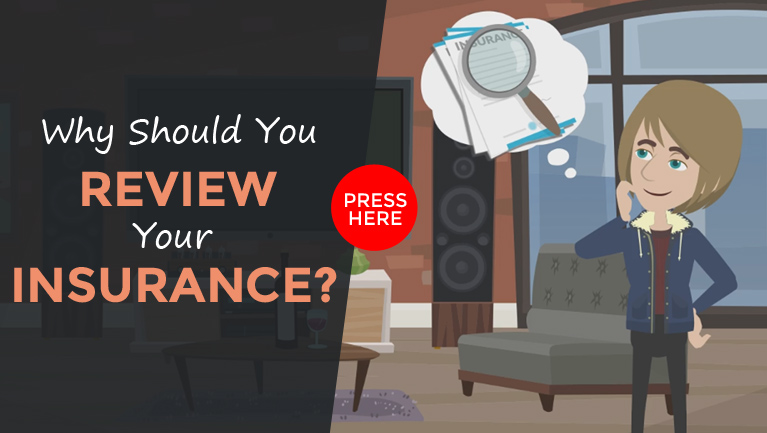 Plus4 specialises in personal and business insurance solutions, including life insurance, health insurance, income protection insurance, mortgage protection insurance and KEY person insurance.
We work for you, not the insurance companies, so you can be assured our advice is impartial and the policy we recommend is the best fit for your unique circumstances.
Your personal or business insurance policy is only as good as its fine print And nobody pays more attention to fine print than we do!
We engage an independent research company to rate every insurer in New Zealand, based on their policy wordings and benefits, and use this analysis to determine which policies to recommend to our clients.
CLICK HEREto take our 5 question survey and find out today!
CLICK HEREto take our 7 question survey and find out today!
CLICK HEREto take our 5 question survey and find out today!
Here are a few reviews from some of our existing clients around New Zealand
We have used Plus4 for many years and we have complete faith in their ability to help tailor a package to suit us. The process is very efficient and in our best interests, we have had reason to use our insurance this year and they both were brilliant helping facilitate our insurance to action. We would never consider using anyone else and will continue to recommend Plus4s services. We highly recommend Plus4
We obviously get insurance for when things go wrong. Alan and the team at Plus4 are on your side when things go wrong with the insurance. It is like having an insurance policy for your insurance thrown in for free. I highly recommend their service and commitment.
I now have peace of mind regarding my insurances which I didnt have before meeting the team at Plus4 Insurance Solutions. Another broker (from another firm) had made recommendations that didnt sit comfortably with me. Plus4 went above and beyond to address my concerns, researched my situation and spoke directly to the insurance company on my behalf to get clarity and I am confident we have the right solution in place. I was kept up to date at every stage of the review and implementation, the lines of communication were open all the time and there was never any confusion about what bits of paper to sign or what it all meant
The Plus4 team did a comprehensive review of our insurance covers. As a result, we restructured our insurances and achieved very significant savings on our annual insurance premiums, without compromising the standard & levels of covers. In addition to that, Plus4 has conducted annual subsequent reviews with us, and provided us with objective strategic advice & guidance (both in the context of our personal & business affairs).
We have been working with Plus4 Insurance for over two years now. We feel very comfortable with the advise they have given us and equally comfortable making the changes that they recommended. Trying to ensure that you have the correct cover can be hit and miss, which is the reason that we decided to go directly to a company that had been recommended to us. The whole team at Plus4 has been great to work with.
We really appreciate the professional, prompt and friendly service from the team at Plus4. They took the time to understand our business and family circumstances and always presented options to us in a clear and concise manner with the reasoning behind any recommendations. We would recommend Plus4 services without hesitation.
The best service you could imagine-personal, caring, professional, available and without fault. Im so lucky to have had Plus4 Insurance as my advisors and I fully trust and have faith in their commitment to their clients. I couldnt recommend them highly enough.The help was full-on, immediate, supportive and a blessing and relief. Thank you Plus4 team!!
I am very happy that Plus4 Insurance was recommended to me to review my insurance. I found them very informative and helpful.They came to our house and was above and beyond what I would expect from an insurance broker. I have since signed on to an insurance plan tailored to my needs in which I have better cover than before and for lower premiums. Thanks again Plus4 Insurance.
Using Fiona and Plus4 for our insurance needs has been a great experience. Her advice and service has made the whole process very easy. Fiona has a very professional manner and we have and will continue to recommend her and her services to other people.
Complete the form below to sign up to our mailing list and receive our client newsletter
To contact your nearest adviser today,Free phone 0800 001 921or .nz