Learn the skills you need to succeed in the insurance industrywith hours of content from experts in the field.
Specialized Courses350+ Hours of ContentTaught by 50+ Industry ExpertsLive Webinars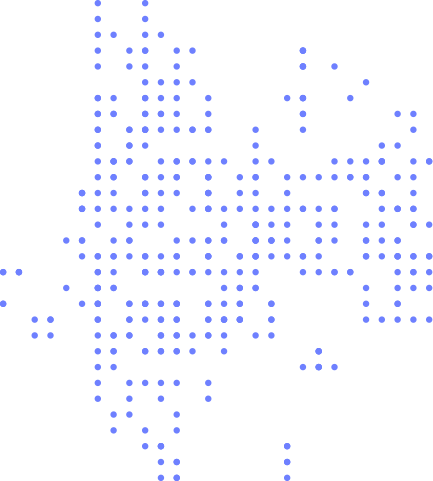 Explore the latest and greatest from The Academy of Insurance.
Enter your email and well send you our popular Workers Comp checklist.
Join us during our live and interactive webinars. Purchase an individual webinarorbecome a member.
An interruption in the supply chain can shutter a small business in a matter of days. Join us as Kevin Amrhein helps us to help our customers to recognize this risk and shows us ways that we can help them to use different endorsements designed to mit…
This is a special Academy Event in 12 parts. Welcome to part 5! Join us as renowned insurance educator, author, and speaker, Bill Wilson, starts to walk us through his best selling book, When Words Collide. In this session, he introduces certain …
Have you ever wondered why a claim that seemed clearly covered was denied? Have you ever tried to convince someone that your reading of the policy was correct? Have you ever tried to help someone to get a claim covered when the adjuster denied cove…
Join us as Lynn Thomas helps us to understand how having a high emotional intelligence will help us. Some of the items that she will discuss include: People with emotional intelligence look at the whole picture. People with emotional intelligence…
Memberships for individuals to 1000+ Organizations. Prefer to talk to someone over the phone? Give us a ring at800.897.9965 x166
We have licensing options ranging from individual courses to our entire library. For more information contact us Build your insurance and business library with these practical insurance books

The Insurance Professionals Practical Guide to Workers Compensation: From History through Audit
Property and Casualty Insurance Concepts Simplified
*Click on an instructors headshot to view their bio.
Patrick is the Director of Insurance Journals Academy of Insurance. As such, he sees himself as the Senior Brand Promoter of the Academy. His goal is to help the industry to see the Academy the way he sees it, as a valued partner in the training and development of insurance professionals.
He started his insurance career as a commercial underwriter for an MGA that wrote fire departments, ambulance companies, home medical equipment dealers, and other niche markets. It was there that he also started his journey in insurance education. He designed and implemented a new underwriter training program.
From there, he moved to one of the largest Florida-based property insurers to become an underwriter trainer. While there, his role expanded beyond classroom and online training to become a learning consultant. He spent time with his customers to determine their learning needs and develop a plan to meet those needs.
Patrick has earned several industry designations:
When hes not working, he loves to spend time with his family, traveling with his beloved and guiding their adult sons through adulthood.
Kathy Ryan, SPHR, is an award-winning author and owner of Pinnacle Coaching Group, LLC. Over the last 30 years, Kathy has influenced thousands of people in the business and non-profit sectors through her coaching, consulting, speaking and on-site training. Her expertise covers a wide range of subjects including leadership, communication, human resources management, team dynamics, and performance management.
Kathy earned her B.A. degree in psychology and history from Dickinson College in Carlisle, Pennsylvania and has been awarded a lifetime certification as a Senior Professional in Human Resources (SPHR) from the Society for Human Resources Management. She has experience working with diverse industries including insurance, hospitality and entertainment. She is certified in the use of the Myer-Briggs Type Assessment (MBTI), as well as a number of other assessments and tools to support development.
Kathy is author of the book,You Have to Say the Words An Integrity-Based Approach for Tackling Tough Conversations and Maximizing Performance,which won a Royal Palm Literary Award from the Florida Writers Association. Her interactive training program based on the book has helped thousands of managers to improve their coaching skills and drive performance. Her articles on leadership and other personal development topics have been published in numerous magazines including theInsurance Journal.You can follow Kathys blog,Inspired Leadership,at
Frederick J. Fisher, J.D. is currently the President of Fisher Consulting Group, Inc. and was the Founder of E.L.M. Insurance Brokers,a Wholesale & MGA facilityspecializing in Professional Liability and Specialty Line risks. He is a Member of the Editorial Board forAgents of America; a Faculty Member of the Claims College, and Member of the Executive Council, School of Professional Lines sponsored by the Claims & Litigation Management Association and course designer and webinar Instructor for the Academy of Insurance (sponsored by theInsurance Journal).
Since his career began, Mr. Fisher focused on one vision: providing financial security to the client. The result was a successful 40 year career in Specialty Lines Insurance.In 1975, Mr. Fisher began his career on the service side, as an Independent E&O claims adjuster. In 1982, he bought the Company, continued with claims, while expanding the firms services to include qualitative claim auditing, risk management & loss control services, and acting as a TPA. In only 4 years, the annual billings increased by 400%. His claim auditing techniques and recommendations resulted in substantial client savings (including the SCRTD now known as the Los Angles MTA). Many Insurers and self-insureds adopted not only the performance standards raised in the audits, but adopted his recommended Attorney Management Guidelines as a base, which are still in use today by many major insurers.
In 1995, he formed what is now known as ELM insurance Brokers, a firm that has acted as an MGA and Wholesale Broker of Professional Liability Insurance and Specialty Lines. From nothing, the firm grew rapidly to a $30 Million dollar facility when sold in 2008. He has lectured extensively on professional liability issues since 1978, and authored over 64 articles in trade journals and periodicals. He is the author ofBROKER BEWARE, Selling Real Estate within the Law. He designed a program to conduct on site pre-underwriting risk management assessments of a clients professional liability exposures. In 1993, he was elected to the Professional Liability Underwriting Society (PLUS) Board of Trustees. After serving in all Officer capacities, he was electedPresident in 1997.He remains a Special Materials Expert for several RPLU courses and is the Senior Technical Advisor forThe Professional Liability Manual,firstpublished by the International Risk Management Institute in 1990. He has taught over 100 CE classes and lectures. He testifies regularly as an expert witness in cases dealing with the duties and obligations of professionals as well as on coverage and claims-made issues.
Mr. Fisher can be reached at 310/413-6200, Email-
Nancy Germond is the President of Insurance Writer, a consulting firm located in Phoenix, Arizona. With more than three decades of risk management experience, her unique insights and abilities help businesses better understand and manage their risk. Nancy has authored scores of risk management-related articles, white papers and has consulted and presented to both public sector and private sector insurance organizations.
A second-generation insurance professional, Nancy was the first risk manager of the City of Prescott, Arizona, and has worked in the private and public sectors as a claim and risk manager. In 1997 she founded Insurance Writer to assist insurance organizations to better manage their employment-related issues and to better penetrate the competitive insurance marketplace. Nancy holds a B.A. in Communication from Mills College and a Masters degree in sociology from Lincoln University. She also holds the Associate in Risk Management, the Associate in Claims designation from the Insurance Institute of America, the Insurance Training Professional Designation from the Society of Insurance Trainers and is a Senior Professional in Human Resource Management.
Chris Burand is president and owner of Burand & Associates, LLC, a management consulting firm specializing in the property-casualty insurance industry. Chris is recognized as a leading consultant for agency valuations, increasing profits, and producer compensation plans. His services include: Agency valuations/due diligence, producer compensation plans, expert witness services, E&O carrier approved E&O procedure reviews, and agency operation enhancement reviews. He also provides the acclaimed Contingency Contract Analysis® service and has the largest database and knowledge of contingency contracts in the insurance industry.
Chris has more than twenty-five years experience. He brings his broad experience and wealth of knowledge into every agency. He is a featured speaker across the continent at more than 300 conventions and educational programs. He writes a monthly article for theInsurance Journal. Prior, he wrote a monthly column forAmerican Agent & Brokerfor 11 years. His articles have been published more than 250 times and have been published byRough Notes,The National Underwriter,A.M. Best, and approximately a dozen regional insurance publications. He also publishesBurands Insurance Agency Adviserfor independent insurance agents.
Chris holds a Bachelors Degree in Business with emphasis in Finance from the University of Colorado and a MBA from the University of Denver. He is a member of the Institute of Business Appraisers, NACVA, a Department Head for IIABAs Virtual University, a contributing consultant for IMMS, and a volunteer counselor for the Small Business Administrations SCORE program.
Insurance Agency Appraisals/Due Diligence: Chris performs appraisals for Acquisitions and Sales, Buy/Sell Agreements, Mergers, Dissolution, and Perpetuation Planning.
Contingency Contract Analysis: Contingency contracts offer opportunities to increase compensation through negotiations and strategically placing business. Chriss Contingency Contract Analysis® service provides the information agents need to take advantage of those opportunities.
Agency Operations Enhancement Review: Chris provides comprehensive reviews to help agencies identify opportunities, fix weaknesses, and succeed.
Chris Christian stumbled into insurance in 1985 as a temporary employee at GAF Insurance Services, a bank-affiliated insurance agency in San Diego. After six years with GAF, Chris moved to the carrier side, opening the San Diego branch office of RLI Corp, an underwriter of specialty lines of insurance. The San Diego office was dedicated to Directors and Officers Liability coverage, and was the launching pad for Chriss specialization in professional liability.
Chris left RLI in 1997 to establish her own underwriting facility at London American General Agency and branched out thereafter into professional liability broking.
Chris joined U.S. Risk in November of 2005 and six months later relocated herself, her significant other, and 26 animals to Tennessee, where she continues her pursuit of the art and science of professional liability broking, and contributes to the industry as a frequent speaker, author and association participant.
Ian Adamsis associate vice president of state affairswith the R Street Institute,responsible for coordinating R Streets outreach and engagement at the state and local level. He also is involved in the institutes insurance research, matters related to next-generation transportation and is a frequent commentator on the disruptive impact of burgeoning technologies on law and regulation.
Ian rejoined R Street, for whom hed previously worked as Western region director, on a full-time basis in January 2017. He was most recently a public policy associate at the international law firm of Orrick, Herrington & Sutcliffe LLP, where he maintained a national insurance regulatory practice specialized in developing creative solutions to business problems that incorporated legislative and regulatory strategies.
Earlier in his career, Ian was a Jesse M. Unruh Assembly Fellow with the office of California state Assemblyman Curt Hagman, R-Chino Hills, while Hagman served as vice chairman of the California Assembly Insurance Committee. He also served as a legal extern with the office of Oregon state Rep. Bruce Hanna, R-Roseburg, who was then co-speaker of the Oregon House of Representatives. Ian also worked as a law clerk for Californias largest insurance trade association.
Ian is a graduate of Seattle University, with bachelors degrees in history and philosophy, and received his law degree from the University of Oregon. He is a member of the California and Illinois bars.
Ian lives in a suburb of Sacramento, California with his wife, Ruth Yang.
Veronica Stevens is currently the marketing representative for Cochrane & Co.
She started working for Cochrane & Co in July of 1982. She previously worked in the Property & Casualty division, but also worked in the Transportation division when she was first hired at Cochrane & Company. She has extensive experience underwriting surplus lines accounts, in addition to involvement in the claims handling and policy review. She has been teaching CE credit classes for agents and at the Under 40 Young Agents Conference the past 3 years.
She was awarded the Spokane Insurance Associates Industry Leader of the Year award in 2012.
The Marketing Dept at Cochrane & Co was awarded 1stPlace in the Educational Division for the AAMGA in 2017 for classes taught to Independent Insurance Agents of Washington in 2016.
I love to read Insurance Forms and study coverage issues.
Bill Whitley is a nationally recognized speaker, author and researcher who specializes in helping insurance professionals attract more clients, close more sales and deepen client relationships. Many of his unique sales and customer loyalty concepts are derived from Bills personal experience as a top-echelon sales executive who achieved and maintained an 80% presentation-to-close ratio.
In 1989, Bill leveraged his dramatic sales success by forming The Whitley Group, a multi-media sales presentation design & production company whose focus was creating sales improvement programs for clients such as IBM, Apple Computer, EDS and AT&T.
Today, with Bills reseach based approach, he reveals the sales messages the Top Producers use to: Attract more clients…. Communicate the essence of their value… and Create lifelong relationships.
In addition to his work as a sales messaging consultant and keynote speaker, Bill is the author of two books that capsulize and reinforce the unique sales training principles he presents in his seminars, workshops and webinars:
Eight Secrets of the Top-Performing Agentsoutlines the questions, comments examples and conversations used by top-producing insurance agents to position themselves as advisors, communicate their value more effectively and make everyday risk simple, visual and easy to understand. Uncovered by Bill at the request of several large insruance companies, these effective sales principles form the basis of Bills popular seminar of the same name. More than 4,000 insurance agents have attended his Eight Secrets seminars and used what they learned to attract more clients, close more sales and create deeper client relationships.
Art of the Rainmakeroffers insightful guidance on how to create effective client attraction stories, position yourself as a trusted advisor and much more. As detailed in this book, Bills refreshing sales tactics show readers how to: Discover & communicate the essence of your organizations value to naturally attract more new clients… Eliminate the stress of doing sales the old-fashioned way… Close more sales through effective story-telling… and much more.
Bill and his wife, LeeAnne, have been married 25 years and live with their three children in Charlotte, North Carolina. Reach bill by email () or phone ().
William C. Wilson, Jr., CPCU, ARM, AIM, AAM is the founder of Insurance . He retired from the Independent Insurance Agents & Brokers of America in December 2016 where he served as Assoc. VP of Education and Research and was the founder and director of the Big I Virtual University for over 17 years. He is the former Director of Education & Technical Affairs for the Insurors of Tennessee and, prior to that time, he was employed by Insurance Services Office, Inc. He is a graduate of the Illinois Institute of Technology with a B.S. degree in Fire Protection & Safety Engineering.
Bill was a licensed insurance and surplus lines agent, and his professional affiliations have included past president of the Middle Tennessee Chapter of CPCU, member of the board of directors of the national CPCU society, PMLG of the Honorable Order of Blue Goose, International, member of the Independent Insurance Agents & Brokers of America (IIABA) National Education Committee, member of the Certified Insurance Service Representative (CISR) National Advisory Committee, member of the National Underwriter FC&S editorial board, member of the Society of Insurance Trainers and Educators (SITE) and its SITE Journal editorial committee, member of the National Writers Association, chairman of the Tennessee Insurance Commissioners Education Advisory Committee, member of the Middle Tennessee State University Insurance Liaison Committee, and member of the Nashville State Technical Institutes Business Management Advisory Committee. He is currently a member of the American Association of Insurance Management Consultants (AAIMCo).
Bill has served as a trainer and speaker for various organizations, including the Independent Insurance Agents & Brokers of America and 43 of its state affiliates, the CPCU Society national convention and chapter programs, the National Association of Insurance Women (NAIW), the Southern Agents Conference (SAC), the Risk & Insurance Managers Society (RIMS), the International Risk Management Institute (IRMI), and the Society of Risk Management Consultants (SRMC).
He has conducted hundreds of technical seminars, workshops and convention presentationsfrom Hawaii to Maine and Alaska to Floridaas well as programs on time management, presentation and public speaking skills, seminar development, and many others. He has been the top-rated presenter at several CPCU National Conventions and his programs are always highly rated by attendees. He has presented seminars or webinars to as many as 5,000 attendees in a single session.
He was the recipient of the IIABA L.P. McCord National Education Award for having the 1 ranked state insurance education program in America and has won six other national education awards, including theGeorge M. Gottheimer Memorial Awardwhich is presented periodically to a CPCU Society member who has made an outstanding contribution to the field of insurance education, risk management or insurance consulting and, most recently, theJeff Yates Lifetime Achievement Awardwhich is the IIABAs highest honor for nonagents.
Bill has researched, developed, written, and published dozens of technical articles, manuals and CDs/audio tapes, and has authored articles in business and industry trade periodicals such asPresentationsmagazine,American Agent & Brokermagazine,Independent Agentmagazine,Tennessee Insurormagazine,Tennessee Businessmagazine, theCPCU Journal, CPCU Interest Group newsletters, and theSITE Journal.
He has been quoted as an expert in a number of mainstream publications, includingReaders Digest,Kiplingers, andMoneymagazines and theWall Street Journal, and he has been cited as an expert resource/interviewee for local television and radio media. He has also served as an expert witness in litigation.
According to Nashville NBC television affiliate WSMV, Bill Wilson is an expert when it comes to insurance. Dr. William T. Hold, president of the Society of Certified Insurance Counselors in Austin, Texas has said that, Bill Wilson is recognized by his peers as one of the premier insurance educators in America. Bob Rusbuldt, CEO of the Independent Insurance Agents & Brokers of America says, Bill Wilson is the nations foremost leading expert on form, coverage, and technical issues.
Bill now blogs on insurance industry issues at delivers keynote presentations in conjunction with his consulting practice. He is also working on several book projects in addition to playing lead guitar with the band The Old Dogs. Email Bill atInsu.
John Anderson is an accomplished senior insurance executive with extensive experience in operational management, technology integration, and management liability underwriting. During his career his accomplishments have led to leadership positions at the Chubb Group and Zurich North America.
While at Chubb, Mr. Anderson achieved significant success rising to the level of Senior Vice President & Global Specialty Operations Manager. In 2008 Mr. Anderson joined an effort to launch a new business unit within Zurich North America. For his role as Chief Operations Officer, he was responsible for developing, then implementing the operating environment and creating the technology strategy.
Currently, John is a management consultant with IBM working in the insurance practice providing strategy and transformation expertise for many of the largest insurance companies in the US.
As a graduate of Rutgers College with a BA in economics, he has earned a certificate in process management and has taken professionally targeted graduate and undergraduate courses at UCLA, IBM Institute, Rutgers, and the New York Institute of Finance.
John was born in San Juan, Puerto Rico and has spent most of his life in the states; having lived in Vermont, Boston, Hartford, New York, Dallas, and Los Angeles. He lives with his wife, in NJ. They have two sons.
John O. Eubank, CPCU, ARM, is CEO and President of Professional Insurance Education, Inc. He was previously employed by the Insurance Services Office, Inc., as the Regional Operations Manager for its subsidiary Commercial Risk Services, Inc.
Mr. Eubank attended Vanderbilt University and was graduated from Illinois Institute of Technology in Chicago, Illinois with a BS degree in Fire Protection and Safety Engineering.
His professional affiliations have included Regional Vice President of the Society of Chartered Property and Casualty Underwriters (CPCU), PMLG of the Honorable Order of Blue Goose, member of the National Fire Protection Association, and member of the Society of Fire Protection Engineers.
Mr. Eubank serves as a trainer and speaker for various organizations including the Independent Insurance Agents and Brokers of America affiliates. He has also conducted training for the Great American Insurance Co., Hoosier Insurance Co., the Society of Certified Insurance Counselors (CIC), Society of CPCU, The National Association of Insurance Women (NAIW), the North American Retail Dealers Association and the Southern Agents Conference.
Mr. Eubank is recognized as one of the premier insurance educators having served as a National Faculty member of the Society of CIC since 1976, a national faculty member of the IIABA Virtual University, and is the recipient of the Professional Leadership Scroll from the American Institute for Property & Liability Underwriters and the Insurance Institute of America. He has researched, developed, written and published dozens of technical manuals and articles in business and trade periodicals.
Jim Wochele is the Unit Manger in MarshBerrys Sales Performance Consulting division. His team partners with insurance agencies by implementing tactical strategies that will allow them to achieve organic growth through new business production.
Their focus is helping agencies build a scalable organic growth engine through organizational capabilities best practices, sales process implementation, and improving producers individual sales skills through consistent coaching.
Jim is mainly responsible for relationship management of the Sales Performance clients, new client acquisition and onboarding, onsite client visits, carrier-sponsored sales trainings, and agency organic growth business planning.
Jim is a keynote speaker at educational seminars, insurance carrier conferences and executive leadership forums. He also leads the Organic Growth Leadership Seminars and SalesPro Producer Training sessions hosted by MarshBerry. Jim is also a frequent contributor to MarshBerry and industry publications.
Jim joined MarshBerry in 2011 as a Sales Management Analyst, which was followed by a promotion to Consultant in 2013, Senior Consultant in 2014, and Unit Manager in 2016. Jim has over eight years of sales, sales management and project management expertise. Prior to joining MarshBerry, Jim held a dual sales manager and project manager position for a construction firm located in Cleveland, Ohio.
Jim holds a Bachelor of Science in physics with a minor in mathematics from Baldwin Wallace University, while playing football and baseball for all four years.
Preston is a founder and the Executive Director of the Institute of WorkComp Professionals, which trains and certifies insurance agents in workers compensation insurance. He is well known to the industry, speaking nationally for numerous insurance associations and authoring articles that have appeared in multiple trade publications. You may also know him through his weekly email, Presentation Skills Wisdom Letter.
Preston received his Bachelors Science degree from the University of California, Berkeley. He also taught insurance at a California Community College and chaired a week long insurance agency management school for 6 years.
With over 50 years experience in the industry he has a wealth of knowledge and expertise.
David Connolly has devoted his entire 30 year career to the insurance industry and has worked in almost every facet of the industry.
As a producer, he developed a significant personal book of business built on national programs which generated over 1 million in revenue. As an educator, David instructed for The National Alliance, and The Wedge Group before forming his Minneapolis based Consultancy. He has coached thousands of insurance professionals in the US and Canada and gets high marks for his ability to translate technical sales concepts into useable skills.
David founded iQ Consulting in 2006 and developed a unique, cutting edge approach to producer performance by working in the field with the best producers in the business. His trade marked process is described by many as the most transparent and effective approaches to buyer facilitation ever conceived.
As a performance coach David works with many of the top 100 Agencies and Brokerage firms in the US and Canada to create immediate, significant and sustainable performance gains. As a public speaker, David delivers seminars, keynotes and workshops for companies, agencies and industry organizations including the Big I, and the PIA. He conducts open workshops on selling and sales leadership and runs the HPA High Performance Producer Academy 4 times per year. As a writer, he is published by many industry journals and continues to write on issues facing the insurance and financial industries. He currently writes a blog for the Insurance Journal called Your Sales iQ and is engaged in writing his first book on producer performance slated for publishing in 2011.
I have been taking advantage of the Insurance Journal educational classes (webinars) since they started providing them to us all.
I have been a member since the start which is a great advantage because the classes are all free for a year when you are a member.
The classes I have taken have very good content and the teachers know their topic and make the classes interesting.
There are a wide variety of classes and I believe you will be happy with whatever topic you choose.
Insurance academys videos have helped me build a solid insurance foundation. They are very easy to follow and stay interested in.
Using Academy of Insurance online courses has helped our current staff with particular areas of coverage and has helped us develop our newbies to insurance as well as using the skills tests to help us mentor the new staff. I would recommend the use of Academy of Insurance for all levels of staff for addl knowledge &/or training purposes.
I have been a customer of the Academy of Insurance for a little over 2 years. My office has viewed over 20 different courses and we have benefited from the instructors and the class material. I plan to continue to utilize this very useful resource for learning.
These exams were designed to help you pinpoint areas of interest for possible training opportunities.
This skills test focuses on workers compensation topics, including;
This skills test focuses on personal lines topics, including;
This skills test focuses on commercial property topics, including;
This skills test focuses on commercial general liability topics