Here are my 9 reasons why freight brokers need a coach/mentor to help them grow their business.
4 Learn from someone who has done it already
9 Helps to build your self confidence
Bottom line, the best and most successful entrepreneurs in the world have coaches and mentors.  And the fastest way to grow a 7 or 8 figure freight broker business is to find a coach or mentor that has already done what youre looking to do.
Finding a coaches and mentors has saved me so much time and effort its hard to express the value.  All I can tell you is I would not be where I am today without investing in myself.
Did this post help you out?  If so, Id greatly appreciate it if youd comment below orSHAREonFacebook,TwitterorLinkedInand be sure to click the g+1 logo and let Google know too!
My name is Shanda and I live in Illinois, Im interested in becoming a freight agent. I would like to know if you would help me and become my coach/mentor. I have no experience in freight agents nor broker. I have done research on it as well as watched your you tube videos and I would love to learn more with your help.
If you are not yet a broker or agent I would suggest you take my online course at you are an already an active agent or broker then you can check out my coaching/mentoring program at
Enjoyed the Video. I am hungry for the nuts and bolts of the business I want to know more about the sales and marketing aspect of the business. I want to see my business grow within the next 6 months.
Hey Robert if you are serious about growing your business and you need some coaching/mentoring check out
I AM A O/O WANTING TO TAKE THE NEXT STEP.BECOMING A BROKER IS WHAT I want to do.I will take your course do all the steps get customers and look forward for a coach.
Yes it helps cause it leads you in the direction of knowing what to expect Abe the best way to go about get what you need to become successful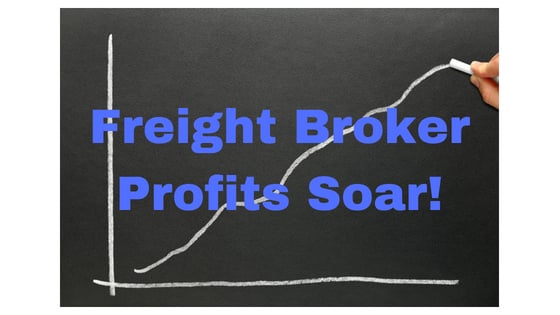 9 Lessons To Help You Build a Successful Freight Brokerage PART 1 of 2
onWhat is required to get your freight broker license in Canada?
onWhat is required to get your freight broker license in Canada?