The Arizona Association of REALTORS® offers both Owners and Brokers professional development opportunities, business tools and resources to help at every phase in their career. Whether youve just received your Brokers license, have been an owner for decades or are a delegated associate broker (DAB or manager), AAR has resources to ensure your success.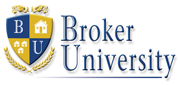 The goal of Broker University is to make sure that Brokers are informed, and aware of programs, products, and resources that are available to help them improve their skills and achieve their goals.More »

My Broker Coach is a resource for agents or associate brokers thinking about taking the next step, or brokers and managers that want to hone their skills and knowledge.
This program series provides you with a program taught by attorney-practitioner teams to help anticipate legal pitfalls and be well prepared to avoid them.
The CRB Council has been enhancing the productivity and profitability of managers, owners and brokers since 1968. The Council provides the tools you need to reinforce your professional development and sharpen your competitive edge.
Designed for Designated REALTORS® (Designated Brokers) to have direct toll-free access to a qualified attorney who can provide information on real estate law and related matters. Primary access to the Hotline is for Designated Brokers, who may also give access to one REALTOR® or REALTOR-ASSOCIATE® per office and/or branch. Sign up today.
Monthly video series featuring Legal Hotline Attorney Richard Mack highlighting questions from the legal hotline in 60 seconds or less.Click Here to Watch Rick!
These valuable resources are designed to help you do just that:
This is a great first responder when you have questions.
This archived video series from 2013-2014 features AARs General Counsel, Scott Drucker, answering questions he has received regarding tricky legal issues or difficult contract language.
Resources to help you hone your knowledge of the basics of running and operating a brokerage:
is a free bimonthly magazine published by the Council of Real Estate Brokerage Managers (CRB Council), that shares proven strategies to increase productivity and profitability.  Content covers innovative real estate management, recruiting, sales and marketing techniques that help readers become top-notch brokers, owners and managers.
of events provides listings of courses and events that keep you updated on industry practices.
As a business owner, staying politically informed and speaking with one voice is crucial.  There are several ways to become an educated and involved Designated REALTOR:
is where you learn how voting, acting and investing in RAPAC builds our political strength at every level of government.  Download the app which contains a host of features to help you VOTE, ACT and INVEST.
provides important updates when real estate issues arise down at the Arizona legislature or regulatory agencies.
provides you, the broker-owner, with a quick and effective tool to rally your agents on critical legislative issues affecting our industry, when needed.
Agents Should Not Advocate for a Client After Closing
Agents May Not Accept Cash from Home Warranty Representatives for Referrals
What is an HOA Reserve Study and Why is it Important?
Use of Specific Arizona REALTORS® Forms is Not Required
REALTORS® Focus on Building Business at 2019 Arizona REALTORS® Convention
Lead-Based Paint Disclosure Required in Residential Leases if the Property Was Built Prior to 1978
Arizona Association of REALTORS®255 East Osborn Road, Suite 200 Phoenix, AZ 85012
© 2019 Arizona Association of REALTORS Powered byIVIO Agency
Your login will remain active for two weeks after your most recent visitreturn frequently to stay logged in.
If you have not yet enrolled to the Single Sign-On, your username is your NRDS ID and your password is your last name. If you have problems enrolling, please contact Business Services Support .
Guest Login provides access to public areas of this site.
Member Log In w/GoogleMember Log In w/Facebook
Arizona Association of REALTORS®Are you sure you want to log out?
Once logged out, you will be required to login again next time you visit.